General Civil Litigation • Alternative Dispute Resolution  •   Construction Law   •  Estate Planning   •  Probate  •  Trust Administration    •    Contractor and Subcontractor Disputes   •   Real Estate
Hawaii Law Group Legal Team
Attorneys – California – Hawaii – Remote Offices
Daniel J. Knight
Principal Attorney – California and Hawaii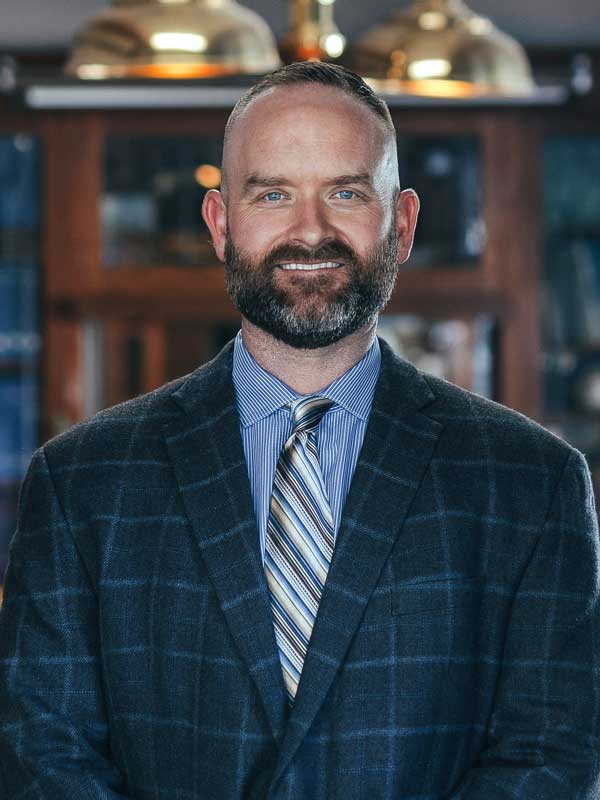 A "born & raised" San Luis Obispo County native, Dan feels privileged to be an active part of such a strong and vibrant community and to have grown up learning its ins and outs, institutions, relationships and interrelationships.
Show More
Dan started his career by working in his father's construction business; gaining knowledge from experienced tradespeople about the "right" ways to construct foundations, build residential/commercial structures, and work in the public right-of-way. During high school Dan worked at Pete's Automotive in Morro Bay, California.
After graduation from high school, Dan started his own one-person
general construction business and, through hard work and tenacity, grew it into a full-service general building and general engineering company. At the same time, Dan went back to school, earned both a bachelors and master's degree in accounting, and then continued to and graduated from law school, passed the bar and began his career as a licensed attorney. Along the way Dan also obtained his real estate broker's license.
Dan lives in Atascadero with his wife Shawn (married in 2013), and three precocious children. When not working, Dan enjoys playing rugby at the Prop or Lock positions, weightlifting/kettle bell workouts, endurance backpacking and other outdoors activities. Dan's goal in his hobbies is to push the body hard enough that it becomes both a physical and mental test of discipline.
Ashlyn Algra Emory
Paralegal
Ashlyn was raised in Santa Barbara, born in Bakersfield, and calls Templeton home. She attended UCSB and Santa Barbara College of Law. While working as a State Department intern in college she helped US citizens overseas at the US Embassy in Rome, Italy.  She has also worked as a paralegal at the US Attorneys Office in the criminal division. Most recently she was a consultant for a legal software company
Show More
Ashlyn is married to Toby and they have a little girl named Scarlett (9 months). She's usually spending time with family outdoors as she enjoys going on walks with their golden retriever puppy, Belle. You can find them adventuring in any US national park on the weekend. While Yosemite may be her favorite, it was hiking the Grand Canyon rim to rim that was by far the most memorable. Never afraid to learn something new, Ashlyn has recently learned to ski. Next up- learning to ride horses. Ashlyn recently started a mothers' group in Templeton with the goal of having families find support and have fun together.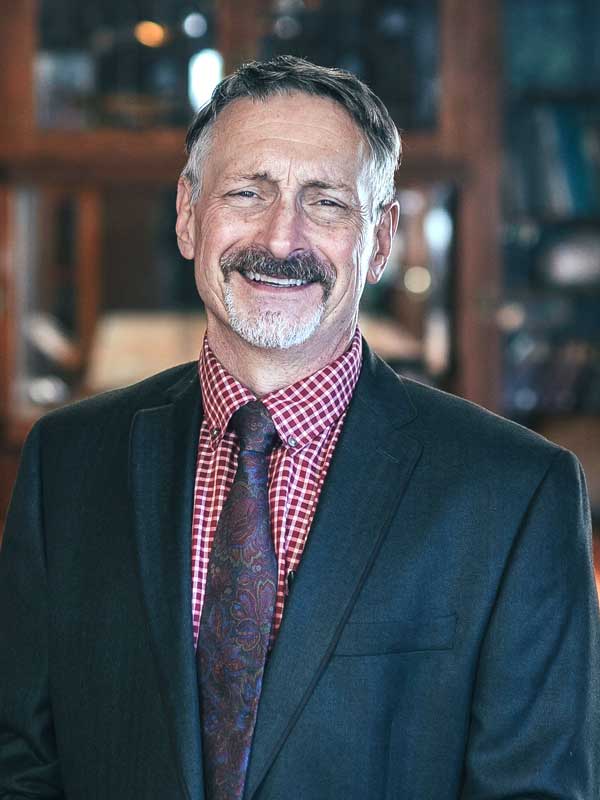 In the position of Office Paralegal and with The Law Offices of Daniel J. Knight, P.L.C., James Caldwell brings the knowledge, experience, organizational and problem-solving skills garnered during a 35-year career in the real estate field, first as a Title Officer and subsequently as a certified Petroleum Landman.
Show More
James is highly skilled in addressing issues and formulating solutions for a wide range of real property matters, such as title defects, subdivision, mineral rights ownership and leasing, complex transactions, boundary line disputes, and access/right-of-way issues. Having worked closely with many attorneys over the years, James was excited to make the transition to become a part of Dan Knight Law and found that the same skill sets applied; intellectual curiosity and "outside the box" thinking coupled with a detail oriented, logical and methodical approach to serving the client's needs.
A lifelong Californian, James was born and raised in the central valley. After obtaining a B.S. in Economics from C.S.U.B. he began working in the title insurance industry and in pursuing that career lived and worked in both Southern California, Monterey, and the San Francisco bay area. James was fortunate to be able to return home to the central valley to care for his mother during the last few years of her life and, as a person who is committed to life-long learning, he was able to obtain a degree in human biology during that time.
Now, having been back in San Luis Obispo County and living in Atascadero for the last decade, James spends his leisure time exploring this remarkable area, building model rockets and wrangling slightly overweight cats. All while being lucky enough to have his son, daughter-in-law, grandson and stepdaughters nearby.
 Frequently Asked Question Regarding the DKL Hawaii Law Group
FAQ
How Do I Know If I Need to Hire an Attorney to Solve a Dispute?
Unfortunately, that's a hard question to answer. Whether or not a construction attorney is needed will vary greatly depending on the specific factual circumstances. Still, there are general principles that apply.
As an individual Do I Need a Construction Attorney to go to Court?
Everyone has the right to represent themselves in court. That's a basic tenant of law in the United States. However, many construction businesses aren't sole proprietorships. Meaning, most of the construction companies providing construction work won't be doing it as themselves, the individual, in the eyes of the law.
Why a LLC or Corp shouldn't represent themselves?
Yes and No, Whether it's an LLC, an incorporated company, an LLP, or something else – most organizational structures that aren't a sole proprietorship will require representation in order to appear in court. That's true even for principals operating their business as some other entity (like an LLC). So, in the majority of cases, a construction lawyer will be needed in order to go to court in a construction dispute.
The Problem with Self Representation
Most often, even for those individuals who are entitled to represent themselves in court, a person is better off and has better outcomes by having representation by an attorney. There's a mountain of literature out there proving that legally representing yourself in court is a bad idea in most instances. Lawyers are experts at their trade, and there's a reason they get paid to do what they do. 
Are Construction Attorneys Needed for Small Claims Court?
Small claims court is unique. It's specifically designed to be a faster, less expensive, and (overall) more efficient version of traditional litigation. Plus, it's designed so that lawyers aren't really needed in the same way they're needed in regular litigation. However, the same rule applies as above. Individuals (or sole proprietors) can represent themselves in court, but other types of entities must be represented.
A lien or other real property action belongs in "superior court" (regular court) and not in small claims court, as do most other construction-related claims and issues.
Do All Construction Disputes Require an Attorney?
I'm afraid you might not like this answer, but it depends on the remediation method such as:
Leveraging Liens, Bonds, and Potential Legal Claims May Not Require a Lawyer at the onset but can definitely have benefits in enforcement.
Not every payment dispute will require the use of an attorney. The laws governing mechanics liens and bond claims can be leveraged without the use of an attorney. Even when it comes to actually filing a mechanics lien, or a bond claim – very typically, a claimant can do that without the use of an attorney. Of course, when it comes to enforcing these claims, an attorney will very likely be necessary – and it will  be a good idea to have a lawyer involved when proceeding with an enforcement action of either a lien claim or a bond claim.
Unlike lien and bond claims, prompt payment and retainage actions will very typically require some form of legal action after the initial claim is made. You probably need an attorney, and you should definitely hire one if you find yourself in this situation. However, like lien and bond claims, there is an opportunity to leverage these claims before taking them to the courts. an payment issues can be severe – so the threat of a claim will always carry some weight. When a letter demanding payment is coupled with the threat of legal action is received by a construction lawyer, the dispute can often be resolved before formal legal action becomes necessary.
Why are Legal Threats Without the Backing of an Attorney are Ineffective
When someone says that you'll hear from their lawyer, it's a cry for attention.
They want you to pay attention to them and take them seriously; they want you to feel intimidated because they want you to imagine going to court against a team of well-armed legal assassins dressed in tailored suits. Nobody wants that, so they are playing upon your fear.
It's not to say that you won't hear from their lawyer. It's just that when they tell you that you will hear from their lawyer, they want you to scare.
Should a Construction Contract be Reviewed by a Attorney Before Signing?
YES! In fact, this is as close to a no-brainer as it gets.
It's common for contractors, sub-contractors, suppliers, consultants or other tradespeople to fall in love with one contract and use it on every job. This is generally a good practice as it allows a familiar contract to be used and one that is also familiar to your counsel. Using the same contract is the best way to ensure familiarity with the terms of the agreement. However, prior to adopting a contract of choice, it's wise to have it reviewed by a construction lawyer. They will be able to assess the strengths and weaknesses of the particular agreement, spot potential points of contention, and help mitigate potential liabilities.
Even if a party will be using a contract form they're unfamiliar with, it's always a good idea to have the agreement reviewed by a construction attorney before signing on the dotted line. It's not uncommon for construction contracts to contain troublesome clauses that shift risk, create an inordinate amount of liability, or consent to less-than-ideal dispute resolution terms. Construction lawyers are experts at deciphering contracts, and they will be able to help construction businesses avoid potential pitfalls. In addition, construction lawyers follow the law and are up to date with changes/revisions to existing law, new laws and regulations and the different legal interpretations thereof. 
It is wise to have construction contracts reviewed on a regular basis in order to make sure they are compliant with current law. Many people involved with construction agreements find out too late that, as written, the contract that was good when they first started using it is no longer enforceable because the law has progressed and morphed since it was originally drafted. 
Less Obvious Situations that Consultation can Improve?
We've described a number of different scenarios where consulting a construction lawyer would be helpful (if not mandatory). Still, let's take a rapid-fire look at a few common scenarios that require the touch of a construction lawyer.
By and large, the best way to utilize a construction lawyer is to avoid legal situations before they pop up. Even when a construction lawyer is reactively brought in – doing so sooner than later can help keep a dispute under control.
Parties being sued. Fighting a lawsuit without the help of a lawyer is generally a bad idea. Sure, a lawyer might get expensive – but losing the suit (and failing to minimize exposure) will cost a lot more. Not to mention, they might be able to identify cross-claims to work in your favor along with identifying other defenses and strategies for mitigating exposures.
Parties suing someone else. Same as above! Filing and fighting a legal battle without the help of legal experts is generally a bad idea. Engaging in a lawsuit without the representation of a lawyer might not even be legally possible – and it's definitely not the best option. As above, when you are trying to be made whole you want to know that every case of action and beneficial strategy is considered before filing your papers.
Parties under the threat of suit.
This one is a little less cut and dry. Not every threat of a lawsuit will require consulting a construction lawyer. However, with the help of a lawyer, it's much easier to decipher which threats are legitimate and with merit from those that are simply cohesive threats. By consulting a lawyer, a construction business or party to a construction agreement will be able to better assess potential liabilities.
I need to get paid, but I don't know how to proceed.
When payments aren't coming, construction businesses have a number of tools at their disposal. Deciding which ones are the most appropriate, most feasible, and most likely to result in payment will be much easier with the help of a construction lawyer. Attorneys are meant to be impartial analyzers of your case in order to help you decide how to proceed.
Please complete and submit the below form so we can contact you to schedule your consultation or call us directly if you prefer to set up your consultation over the phone.
Submission of this form does not create an attorney client relationship. Do not include any sensitive information in this form. Include general information and parties only. A condition of scheduling your consultation will include performing a conflict of interest check by The Law Offices of Daniel J. Knight, a Professional Law Corporation.